Dried Cupids Dart (Catananche caerulea)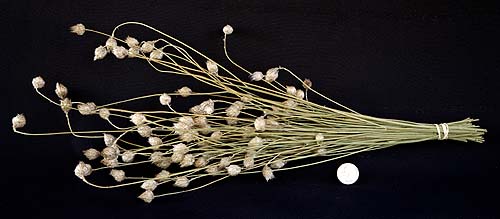 Long stiff stems some straight some curved culminating in a onion shaped pod composed of silvery scales with light brown lines running down the center of each. Excellent filler for a delicate look.
COLOR: Closest match is the Oat Straw (#750C-3) Paint chip from Behr available at Home Depot What's this?