Dried Chocolate Flowers (Berlandiera lyrata)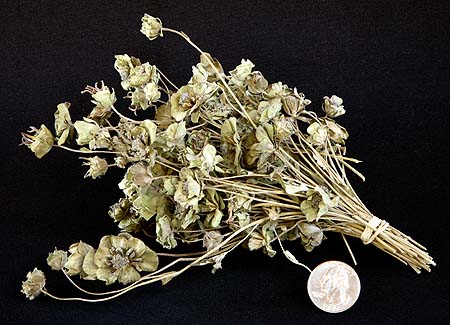 Quarter sized olive green and brown daisies on stiff upright short stems. Most are solitary flowers one per stem but many have two blooms per longer stem. Flowers are solid and easy to work with. These charming flowers are excellent for small displays or just alone in a small container. These unusual dried flowers have a faint lasting aroma of chocolate making them a talking point in any display.
COLOR: Closest match is the Outback (#390F-4) Paint chip from Behr available at Home Depot What's this?