Dried Yarrow (Achillea millefolium)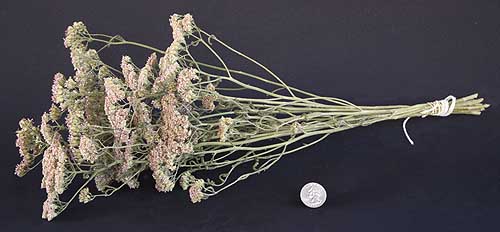 Stiff upright branched stems with wide flat heads made up of many small flowers. Yarrow is an excellent filler flower in any arrangement or it can be used alone. The flat heads can be used in many different ways and this plant has the added bonus of being aromatic with an aroma that can last for several years.
COLOR: Closest match is the Wusion Rose (#690D-5) Paint chip from Behr available at Home Depot What's this?