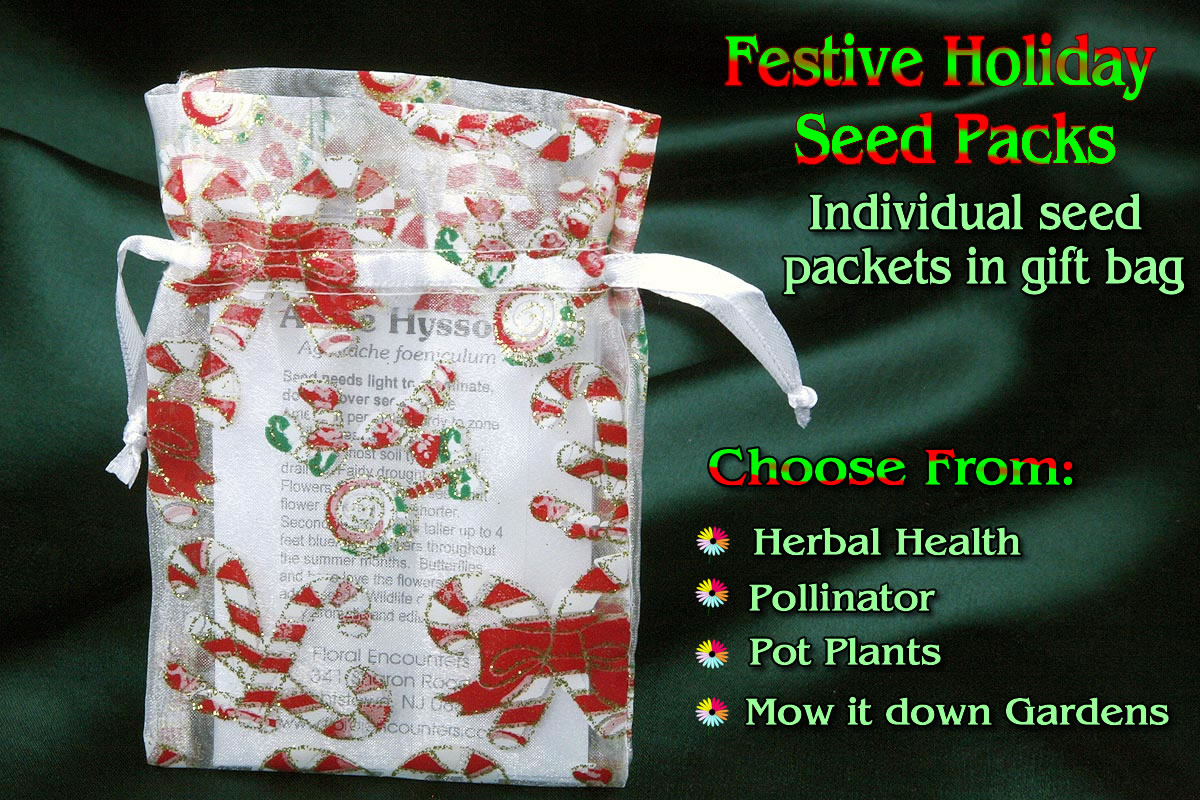 Give the gift of new garden life this year.
Not sure what to gift? Give seeds! Offer the option of bright flowers, sweet aromas and herbal health to anyone on your gift list that has any kind of soil around them. Growing seeds is easy and can change a garden or a boring patch of soil into something magical with little effort. Most seeds are perennials so sown once the person has something to remember you buy for many years to come.
Our gift packs contain a selection of different seed packets in a festive Holiday themed drawstring bag. Choose from herbal health. pollinator, 'mow it down gardens' or pot plants for your seed theme.
Don't want a festive bag? We also offer biodegradable burlap bags for those who really want the green experience. See the list under 'gift bags on the menu bar'.
All bags come with an instruction sheet on how to start seeds and care for them. Our website has extensive information on each seed and exactly how to care for each.
What better gift is there than new life?